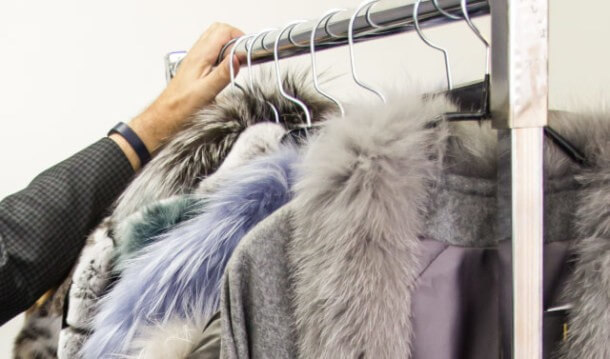 Why hire the services of Fur Cleaning Ottawa?
Fur Coats are always a beautiful addition to your winter wardrobe. But, when it comes to cleaning of fur coats, it's not just throwing it into the washing machine or taking them for dry cleaning. In order to ensure that your fur is properly protected, and the natural oils of the pelts aren't washed away, professional Fur Cleaning Ottawa has become a necessity nowadays. Once you decide to hire the services of Fur Coat Repair Ottawa, you not only safeguard your valuable investment, but also you can rest assured that there is someone to stand by your side, if your coat succumbs to any unnecessary damage.
Shield the natural oils
Unlike human hairs, fur coats don't appear that oily. In order to keep the hair moisturized, there are natural oils present on the pelts, which gives an extraordinary look to the fur coats. Employing other methods to clean the fur coats, can strip away the oil completely, as the oils are susceptible to drying out. Once you hire the services of Fur Cleaning Ottawa, they ensure that the oils are protected from drying out, and also a safe keeping on the pelts to which they belong.
Clear Out the blemished elements
Although most of are acquainted as to how to take care of fur coats by keeping a safe distance from spills, or other problems that might sometimes shed the importance of a good cleaning, there are many reasons why you would require a professional fur coat cleaning annually. During the course of normal wear, your coat will be exposed to dust, salt, dirt, pollutants and other contaminants in the air. Leaving these furs with the contaminants, especially while storing them, can dry out the natural oil at a rapid pace. Fur Cleaning Ottawa will remove these mutilated elements and thus helping to protect them for a long term.
Fur Coat Repair Ottawa
Have your favorite fur coat been damaged owing to some unavoidable circumstances? Well, rest assured. There is no need to panic. Here is a list of a few of the many fur coat repairs that we can aid you with:
Fix Loose Seams
Mend tears in lining
Sew garment rips
You should keep in mind that repairing a fur coat is not just like mending any other single cloth. Our services of Fur Coat Repair Ottawa, is simply one of the best as we are equipped with specialized equipment, thread, needles and all other essential materials that might be required to bring the garment back to its original condition.
If you are looking for the services of Fur Cleaning Ottawa, and Fur Coat Repair Ottawa, we, the Dworkins Fur Storage, are here to help. Feel free to contact us 24X7.
Proper Fur Care
Do not sit too long on your fur garment, as this may lead to crushing of the fur. Refrain from excessive use of shoulder straps while wearing your fur, as this too will lead to premature wear. If your fur gets wet, shake it off and let it dry out naturally. Using heat can cause both fur and leather to dry out. If your fur gets soaked, it needs special attention by our master furriers immediately!
Allow your garment proper space in your closet. Never keep your fur in a plastic bag. Plastic may be used for transporting on a limited basis. Your fur requires proper air circulation; the smell of both mothballs and cedar balls often adheres to fur and can create unpleasant odours. Be sure to have proper annual fur care including cleaning and or conditioning.