Shop Trending Fur Fashions at the Best Furrier Ottawa
While wearing fur coats is one's personal choice, fashion mongers associate wearing fur coats in Ottawa with glamour and sophistication. Today, it has become essential daily wear, particularly during the chilly spring months and cold winters. Real fur jackets and accessories can be your best investment for your wardrobe.
Dworkin Furs & Storage is one of the best fur shops Ottawa, offering countless options of fur jackets, fur coats, and accessories that can suit your style and budget. We are widely known for our fur quality, service, and value since 1880. Our latest collection of fur fashion provides a classic, elegant, and modern look.
Wearing fur coats, jackets, or accessories while heading out into the cold winter temperatures offer warmth, protection, comfort, and style. So, grab a fur garment or accessory at one of the leading fur stores Ottawa, Dworkin, and enjoy some of the unbeatable benefits!
Most Comfortable Winter Wear!
Fur coats provide high-quality warmth, better breathability, and comfort in chilly temperatures than cotton or synthetic clothing materials. If you are looking to purchase a warm, comfortable, and fashionable winter coat, nothing can be just as ideal as a real fur coat.
Always in Trend!
Although the fashion trends keep changing year to year, fur coats never go out of style. Thus, you can buy a fur coat today and continue wearing it as long as it lasts. In case, you would choose to make alterations later, you will find a qualified furrier Ottawa. They can efficiently help you transform your coat into something new.
Long-Lasting!
When it comes to the durability of real fur coats, you will hardly find a situation to replace your coat. Compared to other winter coats, real fur coats, jackets, and other accessories last for a long time. In fact, most often you will find people passing their fur jackets through the generations. However, you need to take proper care of your fur storage to ensure that your fur garments last for a long time.
Must-Have Wear!
If your goal is to build a gorgeous wardrobe this winter, you should make sure to choose the perfect fur coat. That said, you should make sure to consider your body type while purchasing a fur coat. Choose a heavy fur coat to create a bulky look or add a statement to your ordinary clothing pieces.
You should always invest in premium quality fur coats to ensure the increased durability of your fur garment.
At Dworkin Furs & Storage, one of the leading fur stores Ottawa, we offer a wide array of climate-controlled fur cleaning & repairing, fur restyling, fur storage, insurance, and monogramming services. Not only that, but we also manufacture the finest fur coats, fur jackets, shearling garments, cashmere, leather, and fashion accessories in Ottawa.
Perhaps you must be aware that every fur garment that is premium in quality, long-lasting, and advantageous is always a bit expensive. As fur garments are usually passed down to generations, it is always better to invest in furs that come at a good price. Keep browsing to take a look at our extensive range of fur fashions at one of the top-rated fur shops Ottawa.
Visit us today to take care of all your fur-related needs.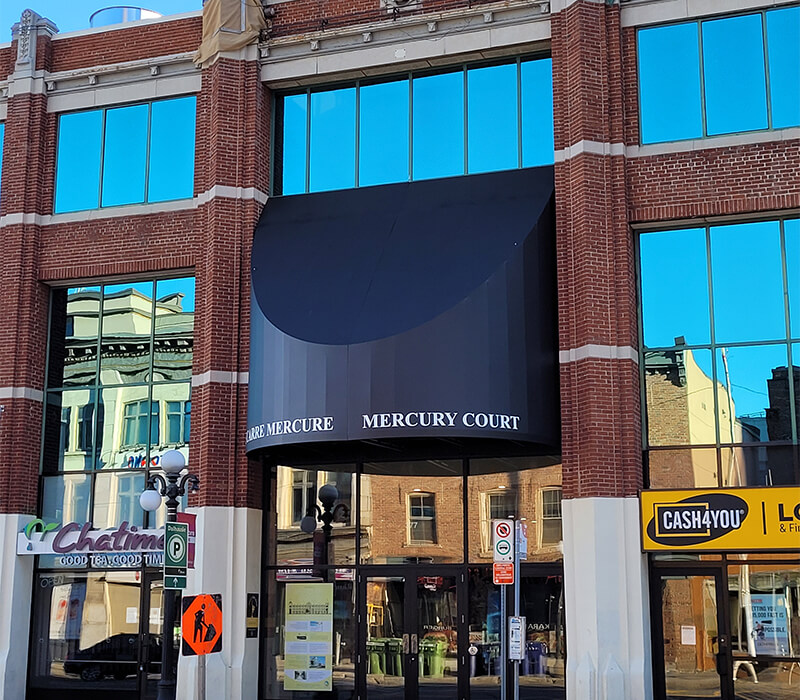 Promotions and Special Offers
Register for our newsletter to be notified about special events and to receive discounts!
Offering Summer Fur Storage
We can assist you in arranging the proper storage arrangements for your fur garments during the hot and humid summer months.
Contact us to learn more about our climate-controlled, secure facilities!
Service Warehouse Location
Address
290 Nantucket Blvd.,
Ottawa, ON, M1P 2P4
Phone
Main: 613-680-4213
Alternate: 416-614-7785
Fax 416-614-3039
Business Hours
Monday – Friday: 9:00 AM – 5:00 PM
Saturday: 9:00 AM – 4:00 PM
Sunday: Closed
Retail Salon Location
Address
377 Dalhousie Street
Suite– B100
Ottawa, Ontario, K1N 9N8
Phone
Main: 613-680-4213
Business Hours
Monday – Friday: 11:00 AM – 7:00 PM
Saturday: 10:00 AM – 7:00 PM
Sunday: 12:00 PM – 6:00 PM